I thought it would be fun to start doing yarn reviews and I'm going to kick this off by writing about my favorite worsted weight yarns. I guess I should start off by saying that I'm a little bit of a yarn snob. All that I mean by that is that I won't use anything scratchy or fuzzy. I'm not a fan of Super Saver or other bargain yarns. I love soft, shiny yarns, but I'm still thrifty about it. None of these are more than $4 per skein but you can often find them on sale for less than $2.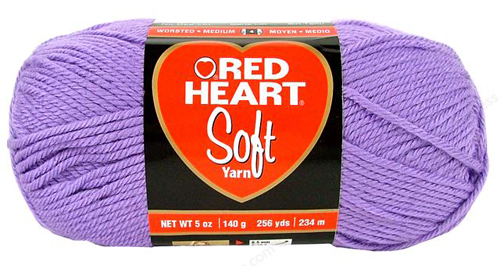 Red Heart Soft Yarn is my absolute favorite worsted weight yarn! It's soft and shiny, but what gets it to the top of my list is that it's slightly plumper than the next two yarns I'm about to list. I love the colors that it comes in. Many of them are bold, which I really like. There are even several multi-colors. My only gripe is that the color palette is kinda small. If this yarn came in more colors, I probably wouldn't use any other yarn!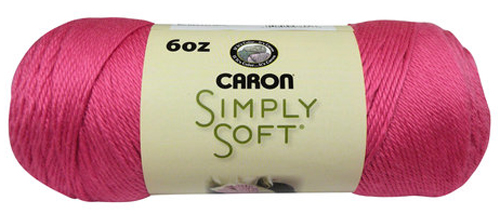 Caron Simply Soft is one of my favorites because it comes in so many different colors! Plus there are paints, shadows, heathers, etc, in addition to the solid colors! It's so shiny and soft, and it comes in a larger skein than my other favorites, which makes it the best deal! The only reason that this isn't my favorite yarn is because it's a little skinny. If it were a little plumper, it would probably be my #1!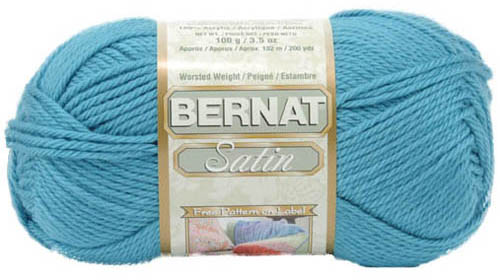 Bernat Satin is also a soft and shiny yarn! It's very much like Caron Simply Soft in that it's also slightly skinnier. But it comes in a smaller skein for about the same price. It also has a smaller color palette, which is mostly solids, but also has a few multi-colors. There are a few that I really love (mai tai!). The stores near me seem to carry fewer colors of this than my other favorites so for that reason, I don't use it much.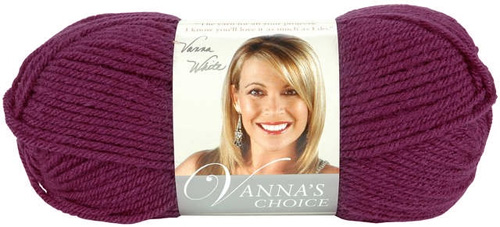 Vanna's Choice is kind of a back up yarn for me. I really really love the color palette! There are so many pretty colors! And I also love that the colors coordinate so well with each other. It's a nice plump yarn! But it's not shiny like the others above. I only use this yarn for amigurumi. It's not overly scratchy or fuzzy, but I don't like to use it for hats, scarves, etc. I find that it doesn't really drape quite as nicely as the others above. When I tried a slouchy hat with it, it was just a little too stiff.
That's all for now! I hope you find this helpful! These are just my most commonly used worsted weight yarns. I have a lot of others that I like (sparkly, bulky, wool, etc), that I'll be sure to write about in the future!