Friday night, I had the opportunity to hoop at an art show that took place in an abandoned hospital in LA. I love hooping and I love exploring abandoned places so believe me, I was super excited about this!!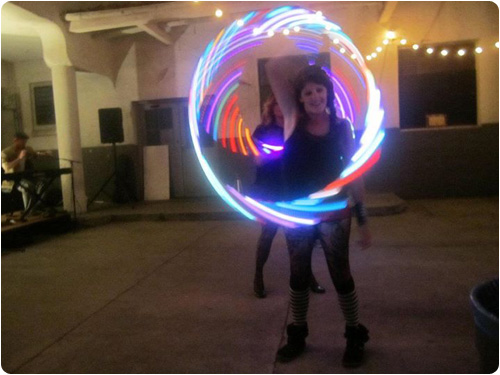 We hooped in the courtyard, in front of the band and there were guests and people dancing, and a bar to the right of us.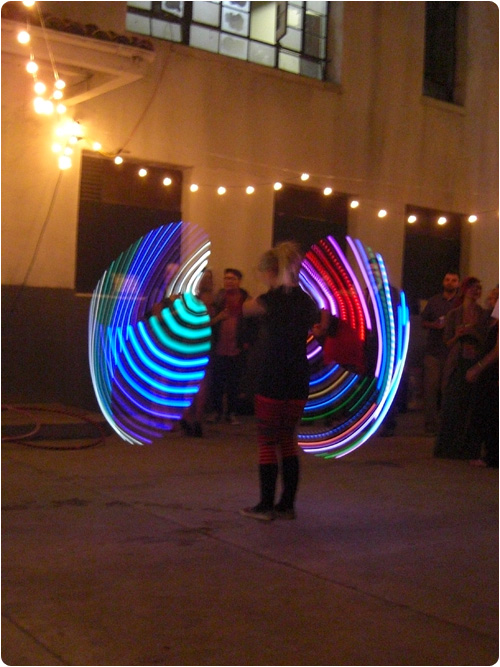 My friends brought their LED hoops and were nice enough to share with me! I can't wait to get one of my own!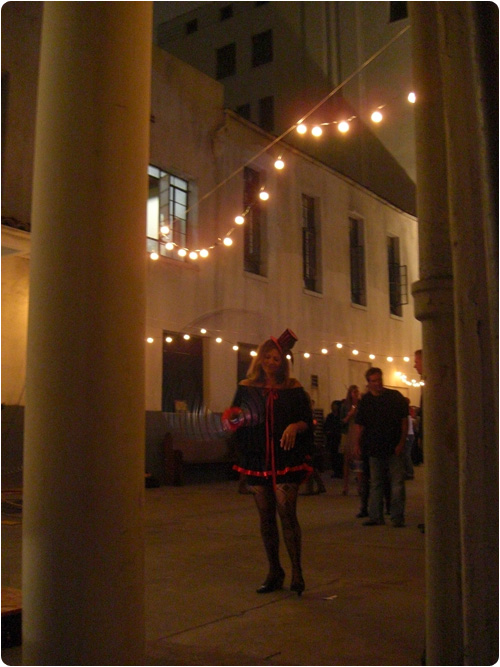 I have some videos of us hooping but haven't had a chance to edit and upload them yet so I'll have to post them later.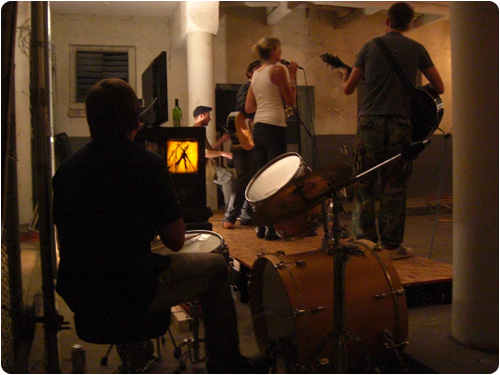 We had a little bit of time to go exploring. We were allowed to go wherever we wanted in the hospital but only a small portion of the first floor had lights so the rest was creepy and exciting!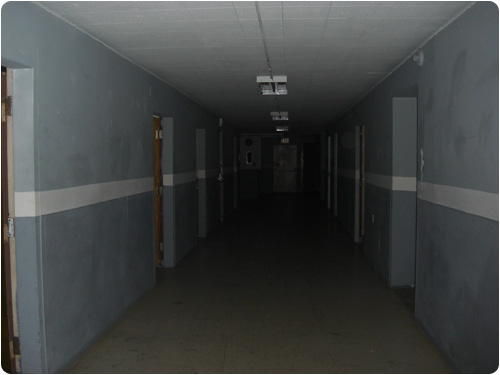 Since most of it was dark, I was walking around, taking pictures of every room I passed (with the flash), and then looking at my camera so I could see what was in there. I loved this hallway that was so dark that you couldn't even see the end of it (until I took a pic)!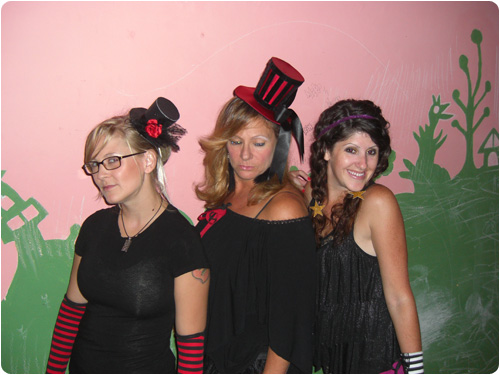 I found this room that was painted pink with little creatures, so we had to go in and pose in front of it! There have been dozens of movies, TV shows, and music videos filmed there so I assume that's what this room was painted like that for.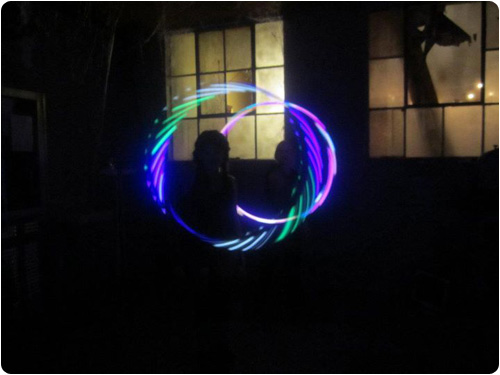 This is one of my favorite pictures of the night! I love the light coming through the busted windows behind us!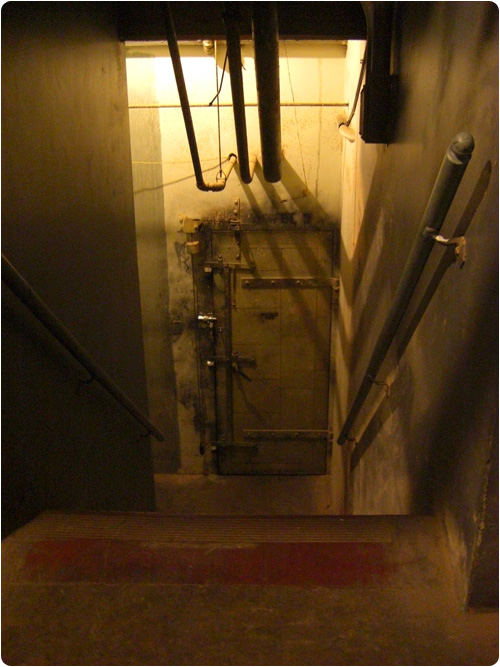 I'm surprised that I was the brave one in our group. Whenever I watch Ghost Hunters, I always think I'd be super uncomfortable walking through a dark, creepy building like they do. But nope! I was so curious that I was the one trying to convince everyone that we needed to go just a little further down the dark hallway. And I was the one trying to pry open creepy elevators and wanting to find the morgue!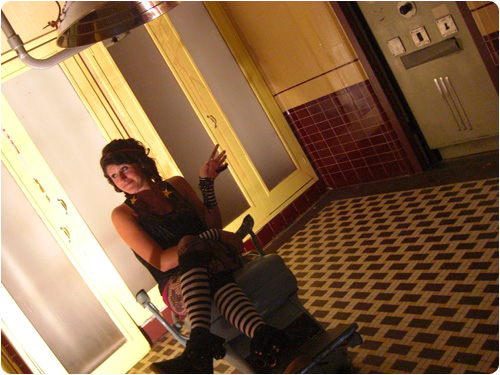 Did I mention we got all of the free wine we wanted?! Unfortunately, wine and hooping don't mix so well. But exploring at the end of the night + wine = perfect! :D What a fun night! I'm really looking for an opportunity to go back to this place. There was SO much more of it left to explore!
You might also like these posts: