I've never done a tutorial round up of my own things before! But I thought it would be handy to put all of my Halloween projects into one post so they're easier to find. Plus I wanted to do a little recap in case you missed any of them! :)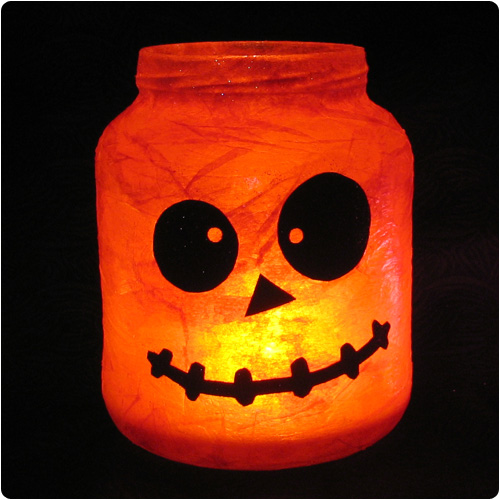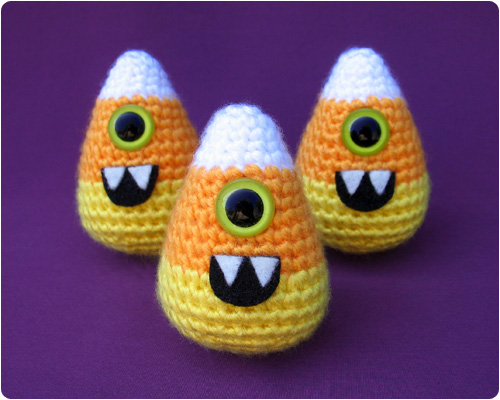 Candy-clops Free crochet pattern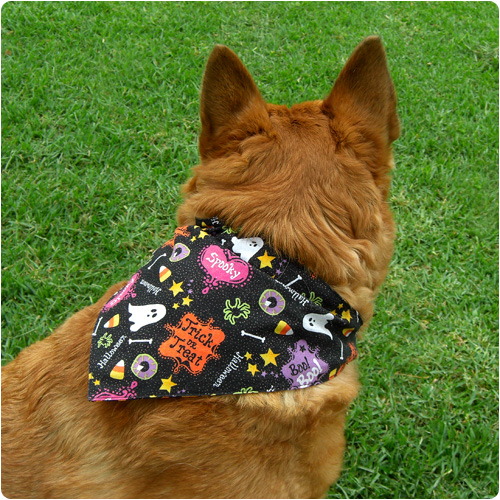 Reversible Dog Bandanas Tutorial + free pattern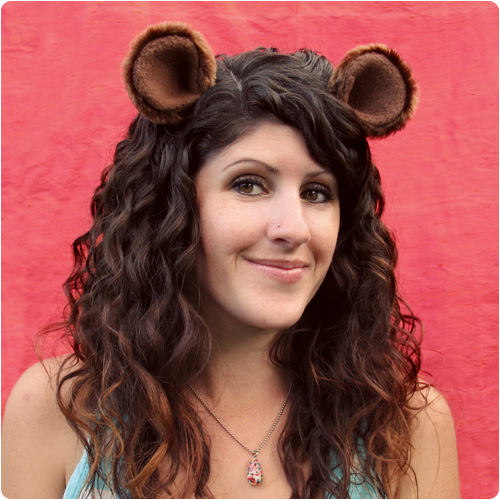 Animal Ear Hair Clips Tutorial + free pattern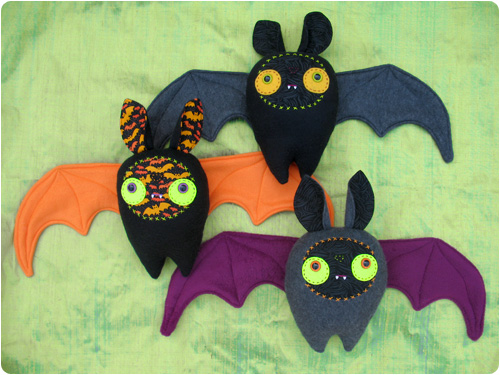 Bat Plushies Tutorial + free pattern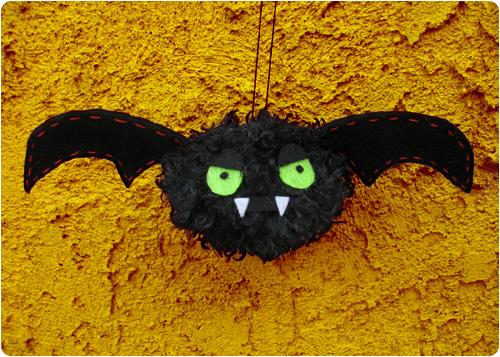 Fuzzy Bat Plushie – this was my bat plushie from last year. It's a lot simpler than this year's so check this one out if you're looking for a quick plushie to make!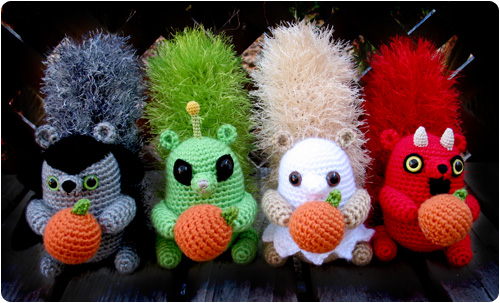 Potato the Squirrel Dressed for Halloween – This is the only thing in this round up that isn't free. A few years ago, I designed this Halloween add on for my Potato the Squirrel crochet pattern. It's an add on meaning that you have to buy the Potato the Squirrel pattern in addition to this add on (just to clarify).
That's all for now! I hope to add more to this next year! I would love to see pics if you make any of these things. Enjoy!
Happy Halloween!
You might also like these posts: