A couple days ago, while seal watching from my usual spot (I'll show you further down in this post), my friend and I decided that we needed to rent kayaks or paddle boards or something to get out on the water! We're always hanging out at the beach (by that I mean riding bikes and going to bars & restaurants on the local piers), but we never really do beachy things like going in the water. We agreed that it seems a little bit touristy to rent these things but there's no reason we can't too! So yesterday we met up and went on a little kayaking adventure!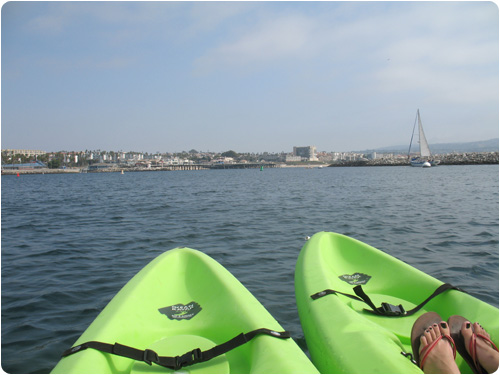 Looking off at the pier in the distance. We left the harbor for a bit because we were told that there were blue whales around. That would have been so amazing to see up close! But the waves were big and made it hard to maneuver so we had to come back.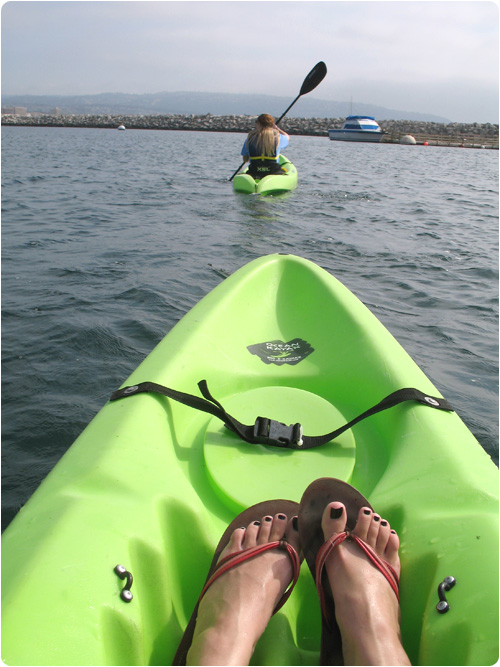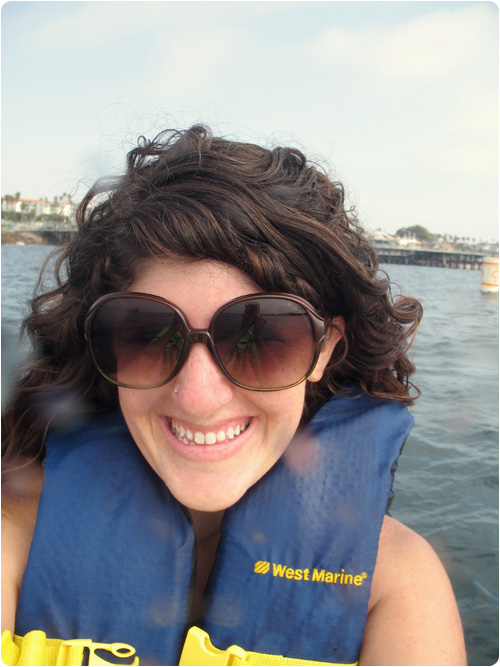 Looking completely thrilled despite having sunblock in my eye (it burns soooo bad!!).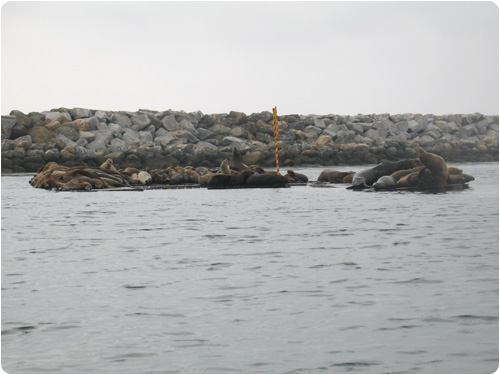 My goal for this adventure was to get as close to the seals as possible without upsetting them! I've been wanting to see them up close for so long, I was so excited!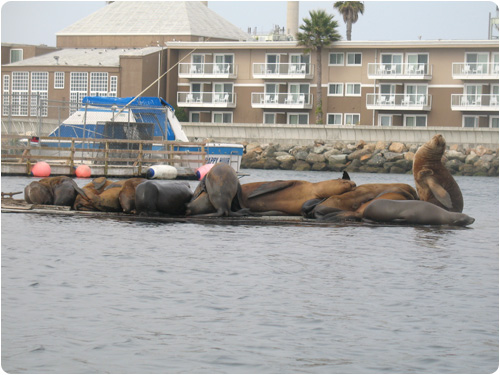 See that wall along the hotel in the background? That's my usual seal watching spot. I always take pics but they're so far away that I never bother sharing.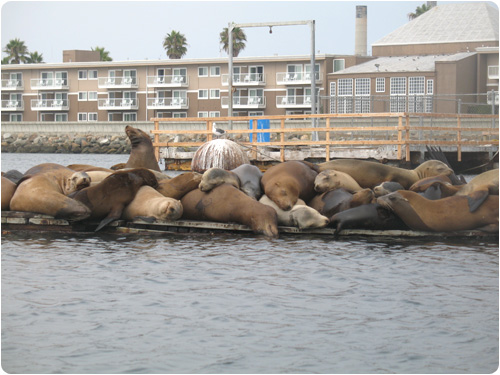 It's a big pile of cuteness! The few that were awake were really loud. When I started to paddle away, one of them jumped off the dock, into the water about five feet from me. I had my back turned so it totally scared me! I screamed and all of the seals went silent. It was so funny!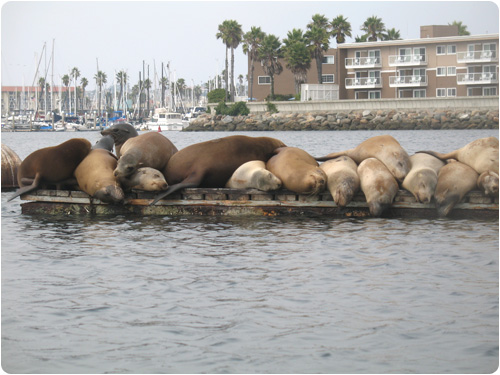 I can't wait to go again! It was so much fun!
Have you ever been kayaking? It's a killer back & arm workout!
You might also like these posts: