I've been trying to learn a little bit more about photography thanks to this handy manual photography cheat sheet! I know how to use most of the settings on my camera but never really play with aperture or shutter speed (auto is my friend!).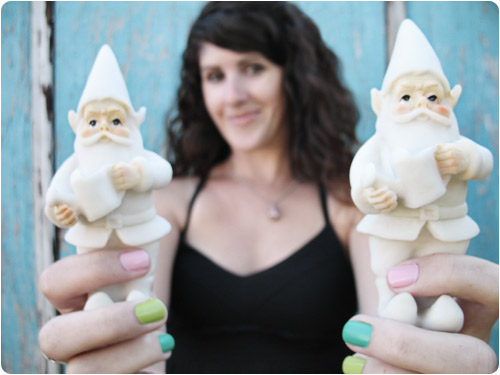 I experimented with getting the foreground in focus and the background (me) out of focus. This was fun but I want to continue experimenting! I'm using this as an excuse to show you my purty nail polish and my new gnomes!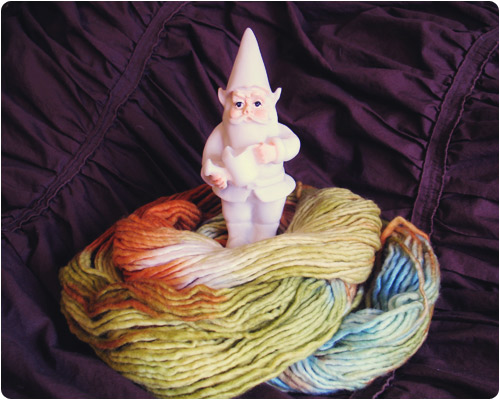 Well, one of them is mine anyway. My mom found them at Michael's (99 cents!) and got me one in exchange for painting hers! :P I'm looking forward to it, painting is so relaxing. I still need to finish my others though!
You might also like these posts: