Congratulations to Nicole D! You're the winner of the custom cupcake from Rengawk!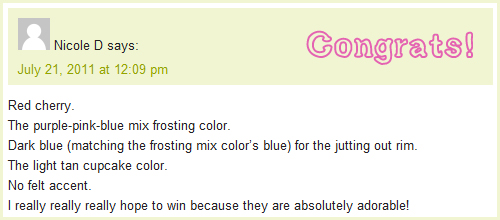 Thank you so much everyone, for entering! There were some really creative entries (zombies, devils, & my little pony inspired!) and some that sounded really yummy (mint chocolate – my fave)! Obviously I had fun reading through all of the entries!
If you didn't win, you can still get a cupcake of your own. Be sure to check out Rengawk's Etsy shop and use code "GLEEFUL" for 10% off now through August 28th!