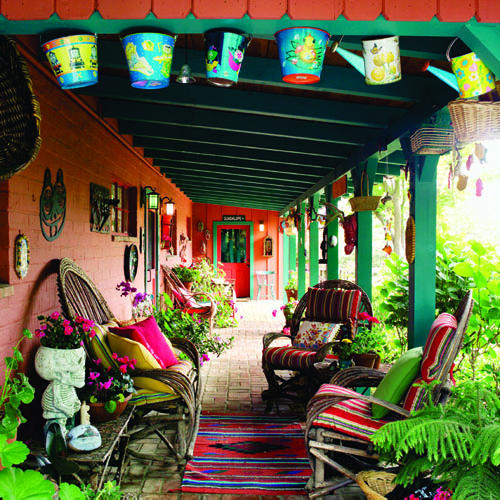 This porch caught my eye because it's so brightly colored yet still seems like a peaceful place to hang out. But I have to point out, how awesome is that skeleton planter?! Where can I get one of those?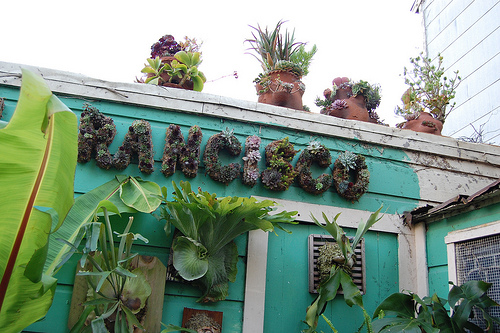 I love how they made letters with succulents! I really wanna know how to make some! I would totally wanna try but I don't have nearly enough plants.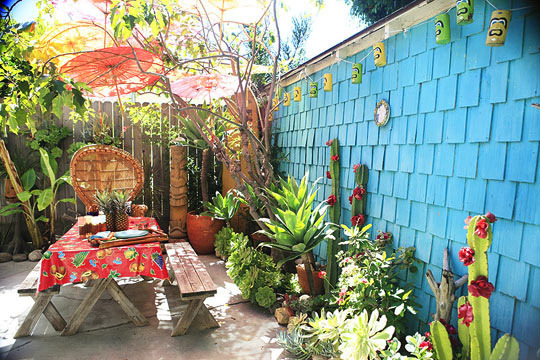 There are so many things I like about this backyard patio. I love how they put umbrellas in the tree for more shade! The bright blue wall! Tikis! And those pretty cacti with the big red flowers!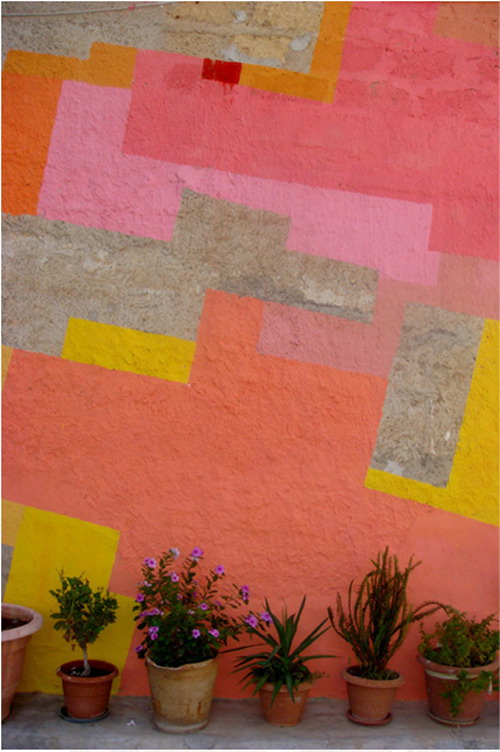 I wish I could paint a wall in my yard like this! Such a fun blast of color!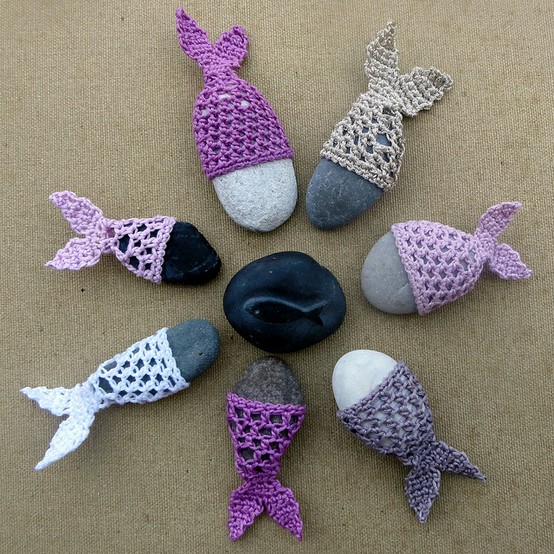 Another fun thing to do with rocks!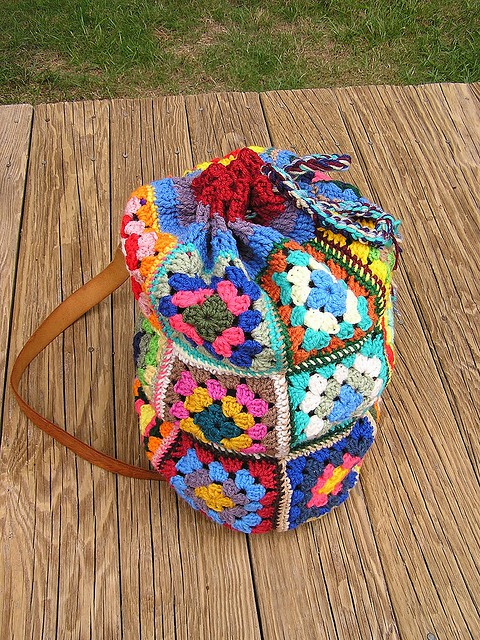 I kinda wanna make a bag like this. Or a tote maybe? I've been wanting to make some granny squares for something! I love the teal, yellow, pink, tan square!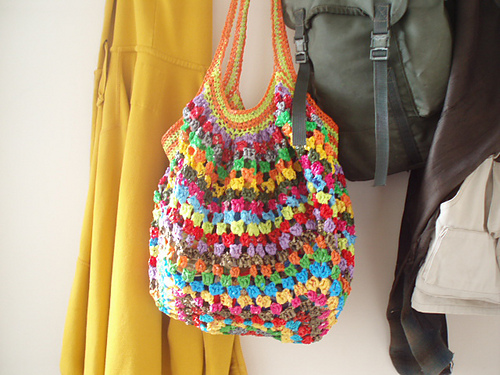 I like this style of granny bag too. I think I might make a solid colored one.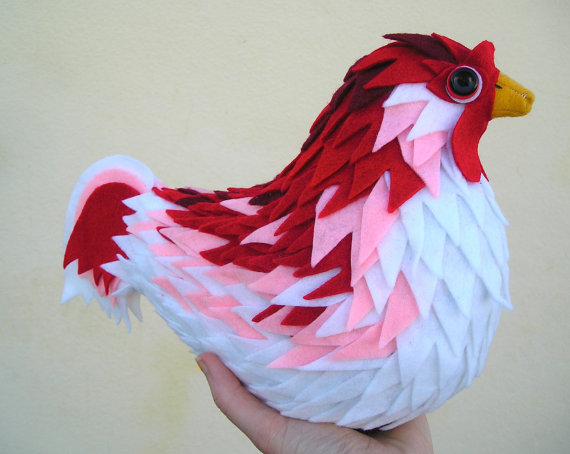 This girl makes plush chickens! How rad is that?!
As usual, the pics are linked to their sources! :)
You might also like these posts: