I had a fun, very chill, very spur of the moment 4th of July evening spent hula hooping and watching fireworks at the beach!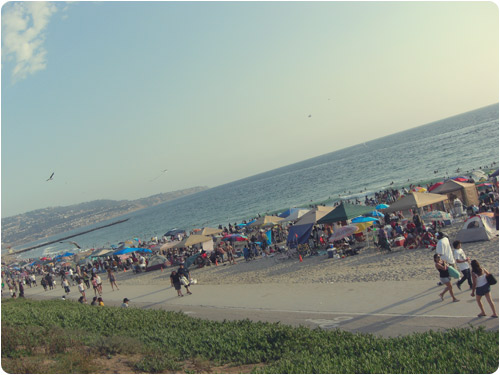 This is what 4th of July at the beach looks like in southern California! It was so so so crowded!! We had to walk at least a half mile away from the pier before we found a place to hula hoop where we wouldn't be in anyone's way.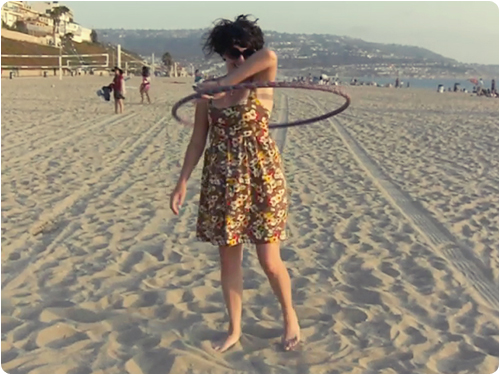 I have to brag for a minute! I made my dress and I'm SO proud of how well it came out! I designed the pattern from scratch. It's made from vintage fabric that I found on Ebay a few years ago and I've been afraid to use it because I was afraid I'd mess up and it would be a waste. But I'm so glad I got over that fear because I love it! It's the closest thing to vintage that I own. I like to think of it as half vintage! :P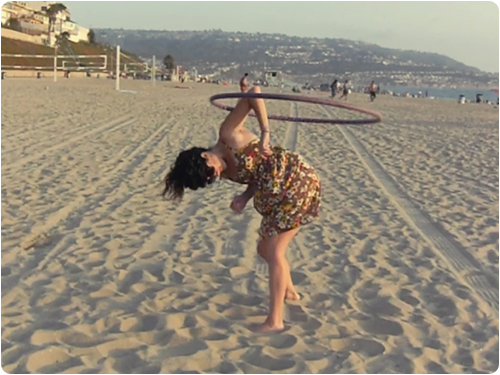 Anyway! Back to the 4th of July! We spent a couple hours hooping on the beach, waiting for the sun to set. I've been working on the bunny ear elbow pass and scissor switch leg reversals a lot lately. I swear I can do them both when I'm not sinking into sand! :P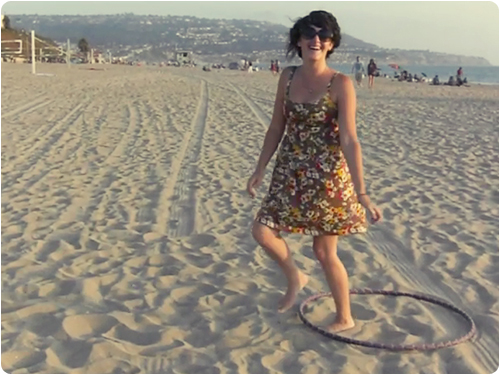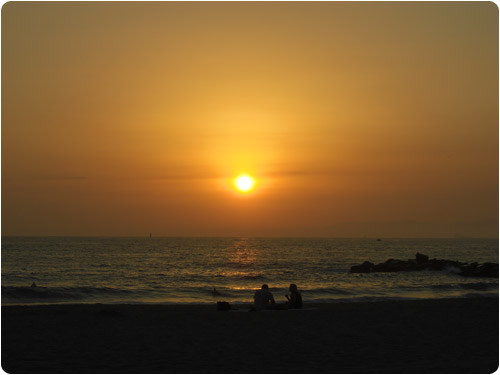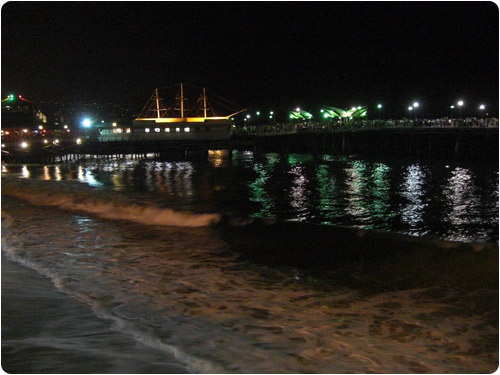 After sunset, we walked back to the pier so we could get a better view of the fireworks.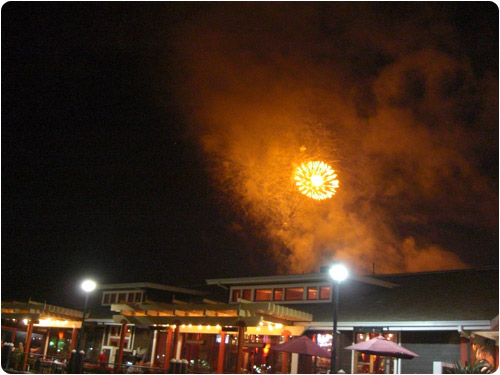 And here's a little video for you! I've never posted a video of me hooping on this blog before! Now you get to see what a klutz I am! hehe!
You might also like these posts: