I have a new free amigurumi pattern (it's a surprise!) ready that I've been wanting to post forever but I can't find the right thing to photograph them in. It's driving me crazy because I really want to share it already! ahhh!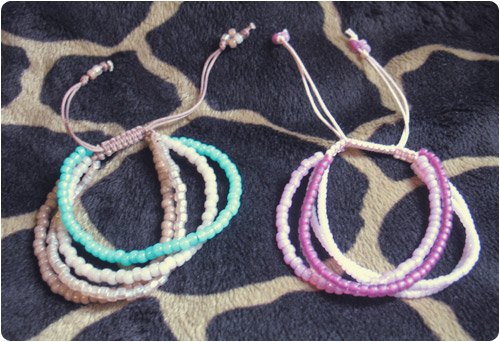 I made a couple bracelets with some beads I've had laying around and I really like them! They have the same sliding closure as my macrame bracelets. I've been into stacking bracelets lately. I've been wearing one of these with one of my gemstone donut macrame bracelets and a friendship bracelet or two! I wish you could see the colors better. I think my camera is having troubles. It's been really overexposing things for a couple months at least. :(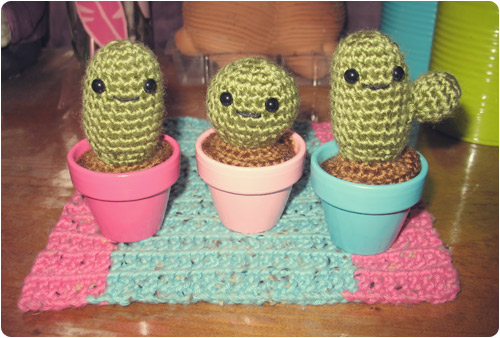 I'm making another set of tiny cacti! I think I'm gonna give the little one a nub too.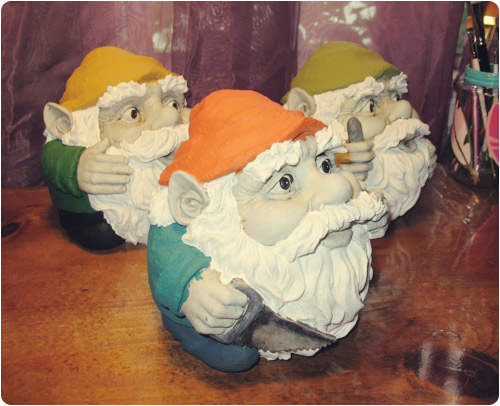 Remember my faded gnomes? I started repainting them. I need to go out and buy a flesh colored paint. And I'm not sure about the beards. They're just too bright white.
You might also like these posts: