I really don't like to talk about anything negative here (I don't want to throw off my blog's usual gleeful style), but I feel like I should mention what happened with my Etsy shops. I'm sure some of you have noticed that they're gone, and I feel weird not acknowledging it. Long story short; I fell behind on paying my Etsy fees so they disabled my accounts. This is no one's fault but mine, obviously. And believe me, I feel like an ass. But since I've been unemployed, it's gotten harder and harder to keep up with them. So it's for the best. I apologize for the inconvenience, and for now, I'm only selling on Ravelry.
So since I don't have access to my Etsy favorites right now (I'm sad because I had sooooo many pretty things to show you!), this week's favorite finds are going to be a little different. Here are a few things from my life and from the internet that I've been enjoying this week!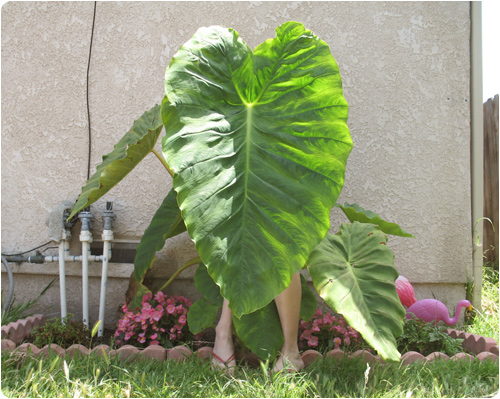 ♥ This elephant ear plant in my backyard sprouted a leaf big enough that I could hide behind! It kinda made my day :P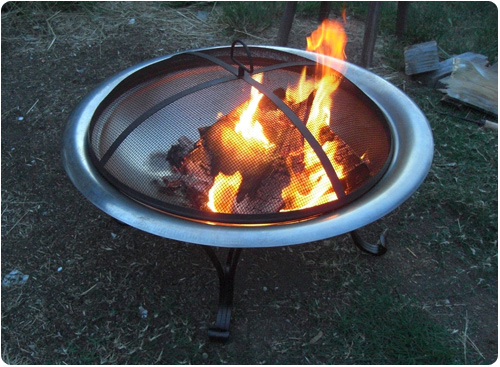 ♥ A few years ago, I gave my parents this fire pit for Christmas. They had just redone their patio so I thought they'd love having it out there. But they never even opened the box. So, this weekend, I built it and had a little fire! I made some s'mores and relaxed. It was so peaceful!
♥ I absolutely LOVE this song and can't stop listening to it! I got to see them live a couple years ago and they put on such a fun show!
♥ I've recently discovered planking and I think it's hilarious. More examples here.
♥ I'm loving this YouTube channel: Prank vs. Prank. It's a boyfriend/girlfriend who share videos of them pranking each other. Some of them are so super funny!
♥ I've also been loving this YouTube channel: CTFxC. It's another couple who make a video blog of their day, every day. I think they've been doing it for over two years now.
You might also like these posts: