Here's what I've been up to! Making lots of friendship bracelets! Just because. They're kind of addicting! I think I mentioned before that I'm working my way up to making a really fat one. Like 30 strings or so. The biggest one I've made so far was 16 strings.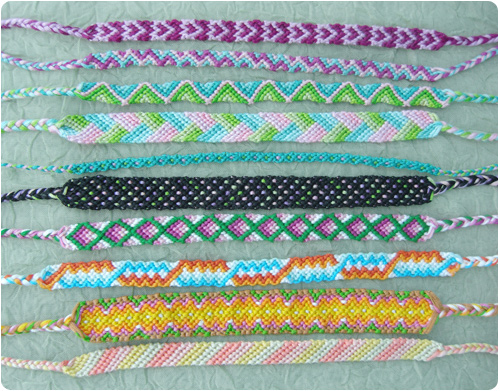 Since friendship bracelets seem to be getting popular again, I'm thinking about organizing a swap. Would anyone be interested? It would work just like a craft swap but you'd just be making a bracelet for your partner.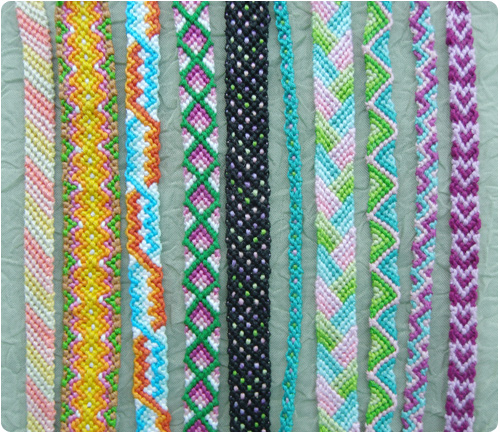 Here are links to the patterns I used, in case you want to make any of them! From left to right: 1, 2, 3, 4, 5, 6, 7, 8, 9, 10.
3, 4, & 7 were my favorites to make. They worked up really quickly! :)
You might also like these posts: