Still love making friendship bracelets? Join this swap and let's bring 'em back!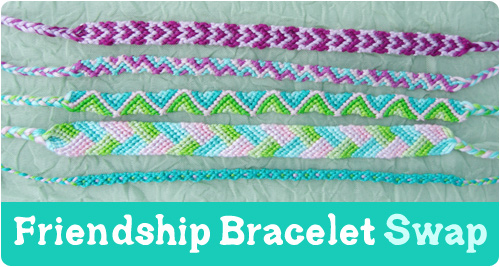 ♥ This swap is open to anyone, anywhere in the world!
♥ This will be an ongoing swap. I'll keep it going as long as people are still joining. So be sure to tell your friends! And maybe post the button on your blog?
♥ You can make any pattern/style of friendship bracelet. And feel free to make more than one if you'd like.
♥ There's no deadline but please try to send in a timely manner.
♥ If you'd like to join the swap, please email me the following info:
Your name:
Your address:
Are you willing to ship to another country?
What are your favorite colors/color combos?
Wrist size?

Give me a few days and I will match you up with a partner and email you their info :)

Here are some links to inspire you!
♥ This website has TONS of different bracelet patterns and tutorials
♥ A tutorial for the basic striped pattern
♥ A tutorial for the classic chevron pattern
♥ A different, beaded style of friendship bracelet
Buttons for your blog: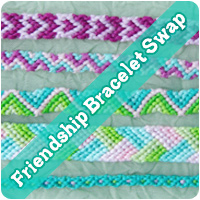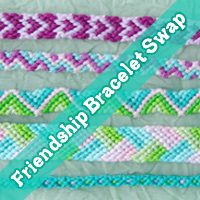 *** if the button is too wide for your blog, you can make it smaller by changing width="200″ to a smaller number. :)
You might also like these posts: