I just realized that I didn't have a "gnome" tag on my blog yet! This is strange because I'm pretty obsessed with gnomes. I have been for years! I have gnomes that live in my yard, gnomes that live in my house, and even a gnome who lives on my desk.  I even have a gnome with a motion sensor who farts when you walk past (always turned off!), courtesy of my brother. I'm not sure how I hadn't talked about them on my blog yet! So, I took some pictures of my yard today so you can see a few of my gnomes!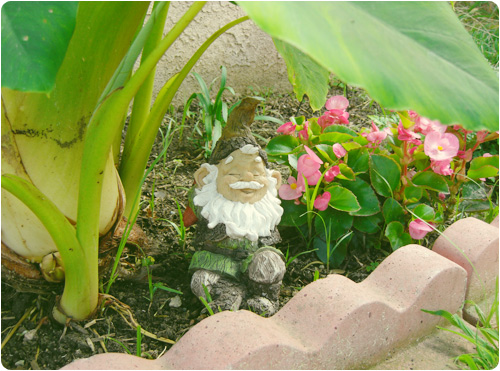 This is possibly my favorite gnome :)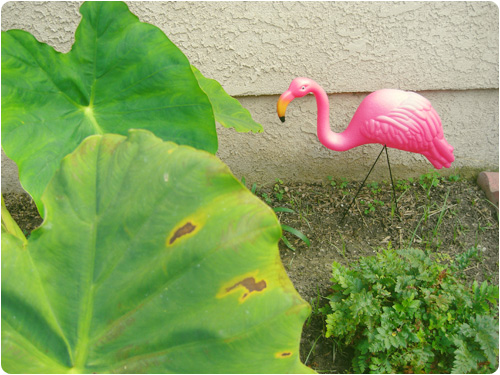 $2.50 flamingo from Target! yay! I really want a whole flock of pink flamingos some day!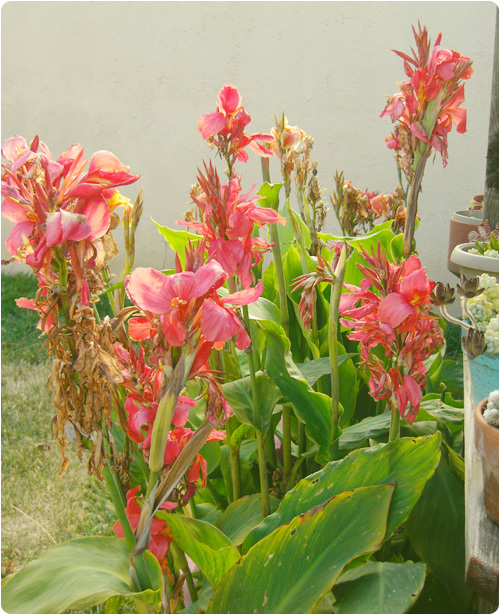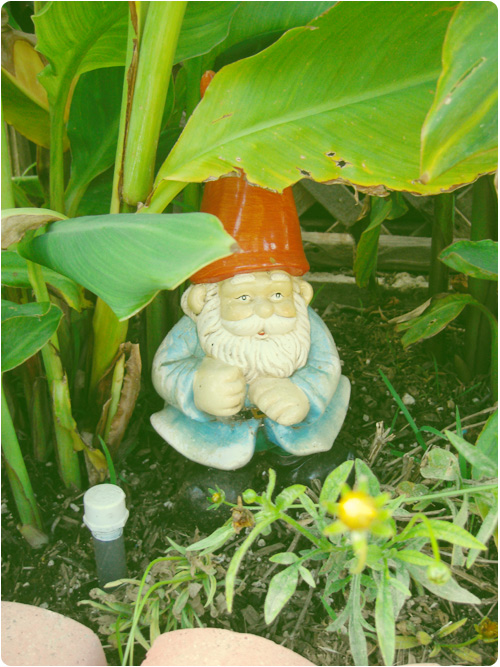 This is probably my second favorite gnome! :)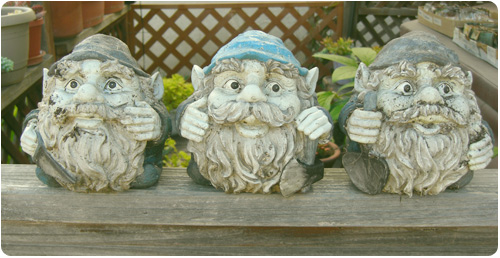 I just dug these guys out of an overgrown flowerbed. I forgot they were in there! :/ They're really faded from the sun so I'm gonna repaint them.
I buy almost all of my gnomes at Ross. They're always so cheap there. The three in the last pic were only $2.99 each! I don't think I've ever paid more than $10 for one.
You might also like these posts: