I've been loving Spring so far! The warm weather has made me wanna be outside constantly. Over the weekend, I had the best hula hoop workout / practice! And I'm getting so excited about planting flowers! Every year, I make dozens of these little origami pots, so that I can start my seeds in them. I have to grow everything from seeds! It's so much more exciting to me than buying flowers already grown!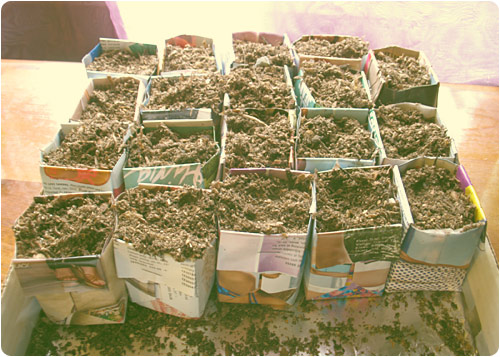 This is what I did with an entire Delia's catalog. Thank you, Delia's! :P
I didn't really intend for this to be a tutorial, so if you want to make some but find my video hard to follow, check out this step by step tutorial. Also, sorry for the lack of sound. My camera makes this weird buzzing noise so I always have to remove the audio from my videos.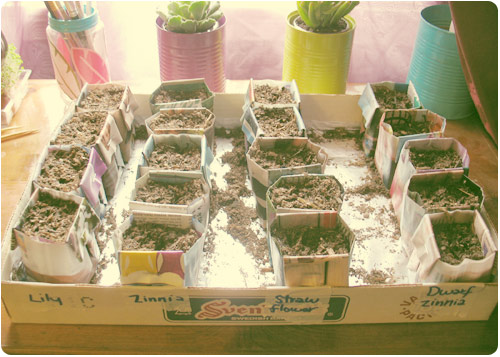 I'm growing some purple lily things (not sure what they're actually called), zinnias, strawflowers, and dwarf zinnias!
BTW, if you're hiding in a reader, come by and check out my newly revamped layout! I stayed up late last night, working on it, and I'm so so happy with it! yay! I still need to tweak a couple things but I'm still so proud of it! :)
You might also like these posts: