♥ How pretty are these little leather bows? They could be used for so many things! I'm thinking that they'd make cute shoe clips.
♥ This amigurumi sheep is adorable! (free crochet pattern)
♥  This might be a fun thing to do for Easter! They made origami bunny cubes with parchment paper and then made muffins inside them. Or if you didn't want to bake muffins,you could always make them with any sort of pretty paper and fill them with candy.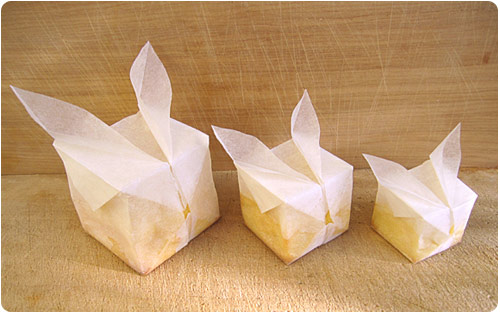 ♥ This zig zag scarf is nice and it looks pretty easy to make! (free crochet pattern)
♥ I love this Christmas tin makeover! I'd love to have a couple of these on my desk for storing craft supplies.
♥ Here's a tutorial for some pretty crochet flowers and leaves.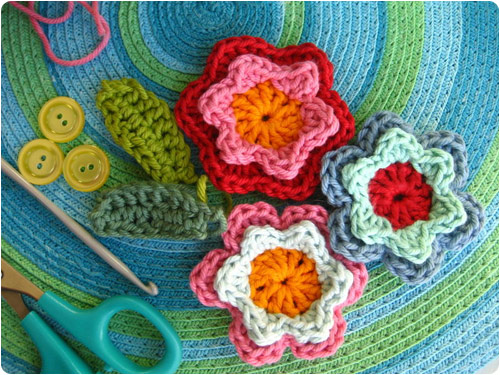 ♥ This tutorial shows how to use a hula hoop as a loom for weaving a rug! How creative!
♥ This instructable shows how to knit a cover for a brick to make it look like a lego brick. It would be pretty easy to do the same thing with crochet if you don't knit.