♥ This simple crochet headband is cute and so fast to whip up! I already made one but I definitely need more in other colors! hehe!
♥ Did you know you can make custom color chalkboard paint from any latex wall paint? I had no idea you could do this!
♥ There are so many possibilities for these simple fabric flowers! I'm thinking hair accessories!
♥ This gathered clutch is pretty! And I wish I could get some of that cute owl fabric they used! :)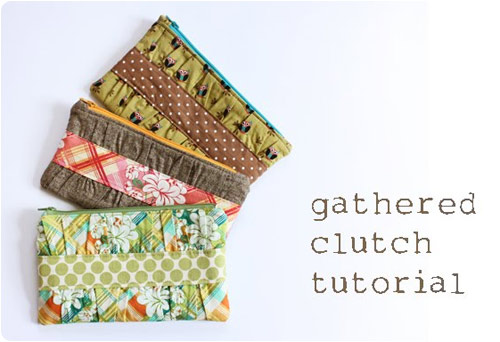 ♥ If you've ever wanted to learn embroidery, check out Stitch School! It's broken down into 4 really simple lessons!
♥ This is just super clever! This tutorial shows how to turn a plush fox into a lamp!
♥ I so wish I was better at knitting because this slouchy hat is so so so pretty! (free knitting pattern)
♥ This heart hat is so pretty also! (free knitting pattern)
You might also like these posts: