Yesterday, I experimented with watercolors again. I guess I'm learning a little (blending, layering). But I feel like I don't really have much control over what the paint does. I have a hard time determining if I'm using too much water or too little. I guess practice will help me with that. I wish I could take a class on watercolors. I'd probably learn things that I would never think to try on my own! Here's my previous watercolor post. I like to compare to see if I've improved at all.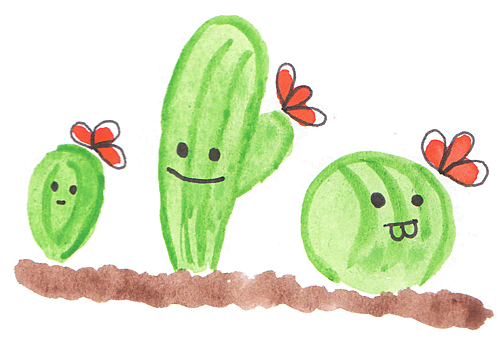 I love cacti right now :)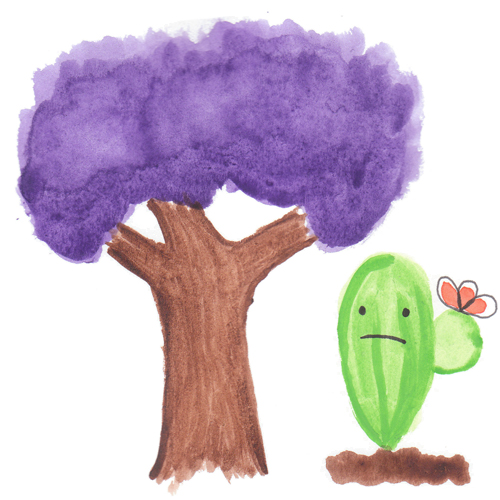 Sad cactus is sad because he has no friends :P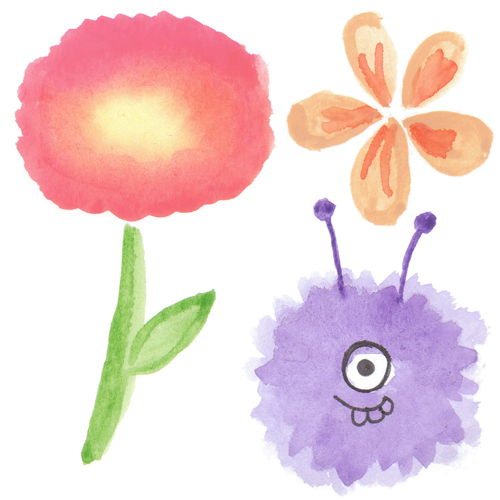 Also, I've been working on my blog layout. I added watercolor headings to all of the little sections in the sidebars, which I really love! I also did lots of coding stuff that I find very fun, but I'm guessing most people probably don't, so I won't ramble about it :P Now if I could just come up with a pretty header image!
You might also like these posts: