I have a sketchbook full of project ideas that I think will be perfect for Summer & so much fun! I want to use my ideas to make lots of tutorials to share with you! The projects will be based around two of my favorite Summer activities: camping & biking and there will also be plenty of Summer clothing projects! I need to raise some money to make it possible though. So, I've decided to have a little fundraiser! I'm going to share some of my inspiration with you below and if you enjoy it, please take a peek at the bottom of this post where I have several options for contributing.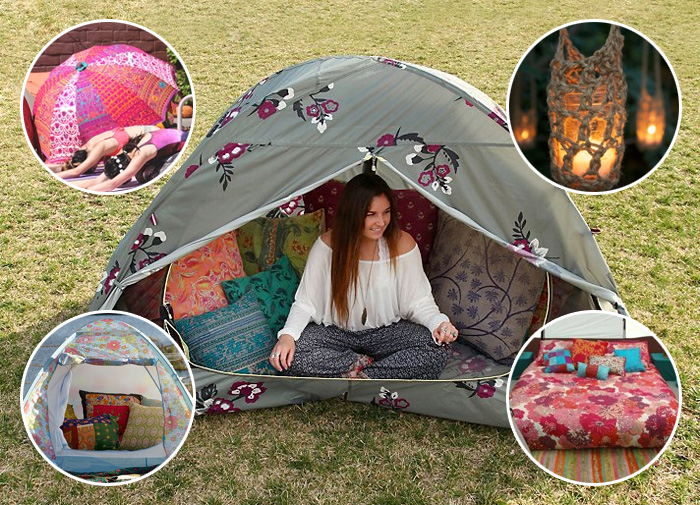 Photo sources: 1 | 2 | 3 | 4 | 5
Camping: I love the idea of pretty camping or "glamping", so I want to do some projects that will be great prettifying your campsite! I have ideas for decorated tents, sleeping bags, luminaries, etc.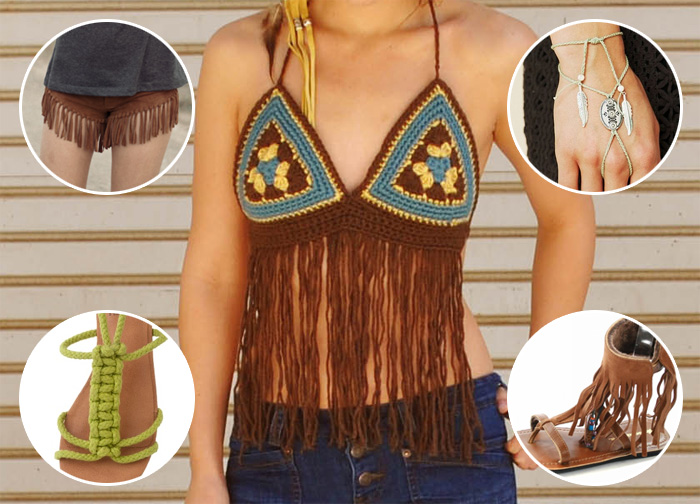 Photo sources: 1 | 2 | 3 | 4 | 5
Clothing, jewelry, & accessories: I have ideas for some fun & easy skirts, dresses, and Summery tops! Some will be reconstructed & some made from scratch! There will be lots of fringe!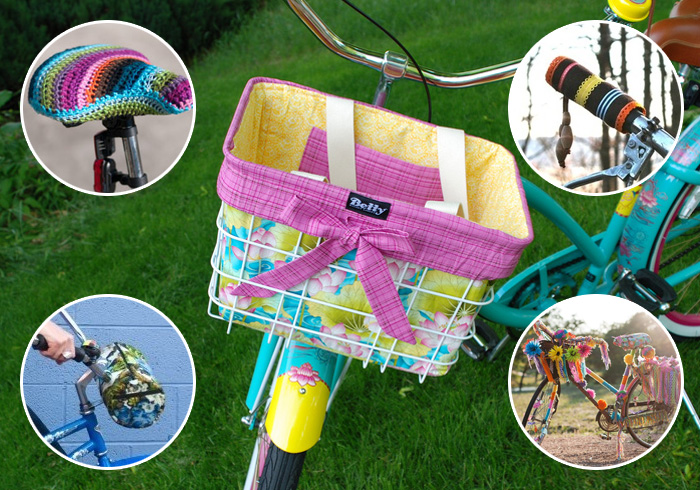 Photo sources: 1 | 2 | 3 | 4 | 5
Bikes: I'm going to show you how I made my bike basket liner + a couple other ways to decorate your basket. I have ideas for bike bags, streamers, and lots of stuff make with yarn! ;)

* I just want to point out that I will not be copying anything in the photos above. They are merely my inspiration for the projects I have planned. I do not want to give away my ideas so I'm not showing the actual project ideas.
Want to help me make these tutorials happen? Please consider any of the offers below! 100% of the money raised here (aside from shipping cost of the surprise boxes) will go towards supplies needed for these tutorials. 

*edit* I got a way better response to this than I expected! Thank you all so much! Rather than continuing to sell items on this blog post, I opened a store where I will continue this fundraiser. Please click here to visit. I currently have Surprise boxes and sponsorship deals available!