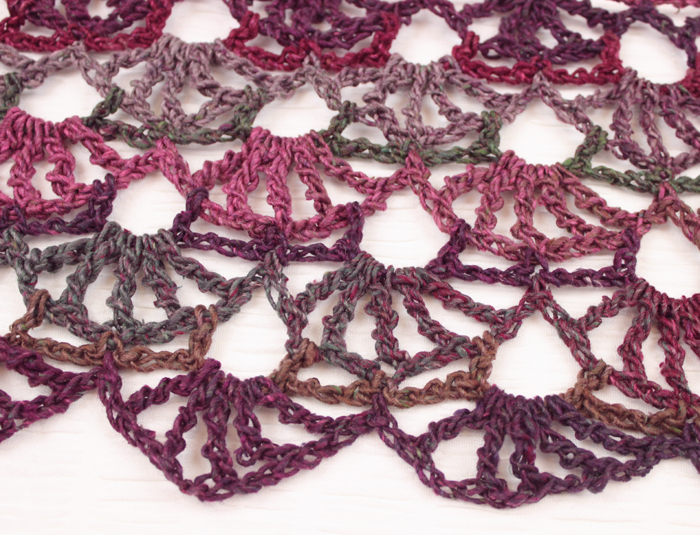 Here's something I've been working on just for fun lately! I bought a skein of Cascade Tangier a while back and took forever deciding on what to make with it! Originally I was just going to make a hat. That's kinda my go-to project when I don't know what to make. But I opted to buy two more skeins and make a shawl instead. I don't wear shawls though so I plan on wearing it as a triangle scarf instead!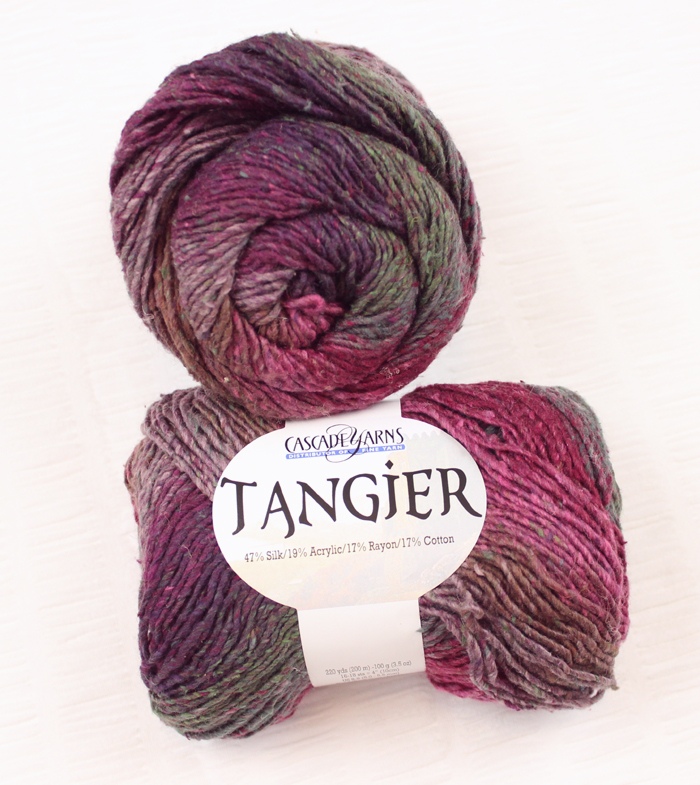 Can we just take a moment to appreciate how pretty Tangier is? This color is called Galaxy and I also bought some of the Seascape color. I seriously want to collect all of them though!
This stuff is kinda pricey. $16ish, I believe. But I found that whenever Craftsy has a yarn sale, it's usually $9, which is much more affordable! Especially for projects like this where you need more than one skein. They don't have all of the colors though, unfortunately.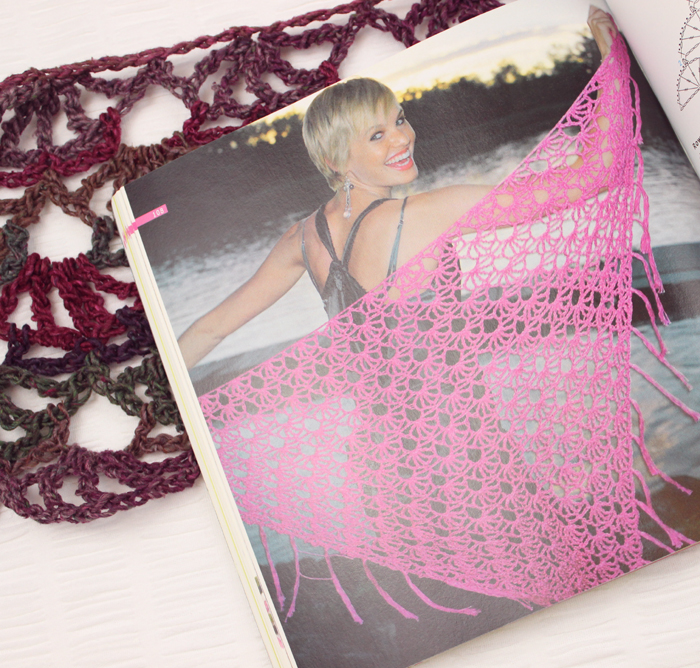 Anyway, back to the shawl! I was browsing Ravelry, trying to find the perfect pattern when I came across the Sweet Pea Shawl. I immediately loved it and when I realized that it was in Stitch n Bitch Crochet: The Happy Hooker, a book that I already own, I figured it was meant to be! You can also buy the pattern on Ravelry though if you'd like to make one. ;)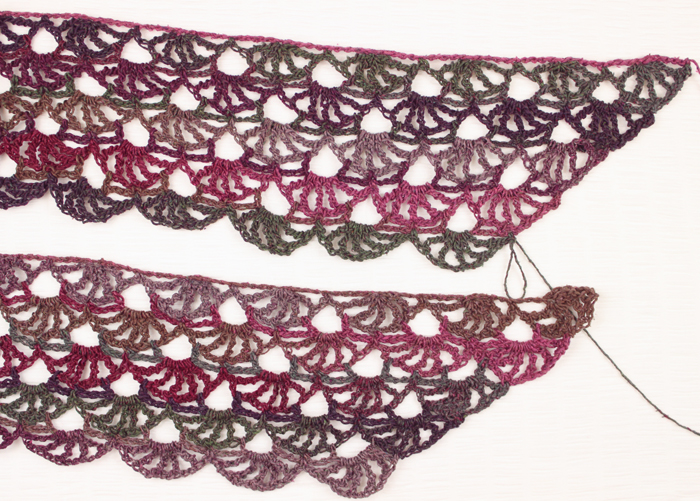 This pattern is so easy to memorize! It's great if you want something to work on while watching TV, which is exactly what I've been doing!
I guess this design probably isn't the best suited for the way Tangier stripes but I still like it! The only thing I'm bothered by is how the starting chain along the top is bright pink and then the shells under it are green. I thought about undoing it and starting with a different color but it would still end up with two different colors so I didn't bother.
I'm really excited to finish this but keep putting it aside to work on the patterns I'm designing. Hopefully I'll be able to show more photos soon! :)