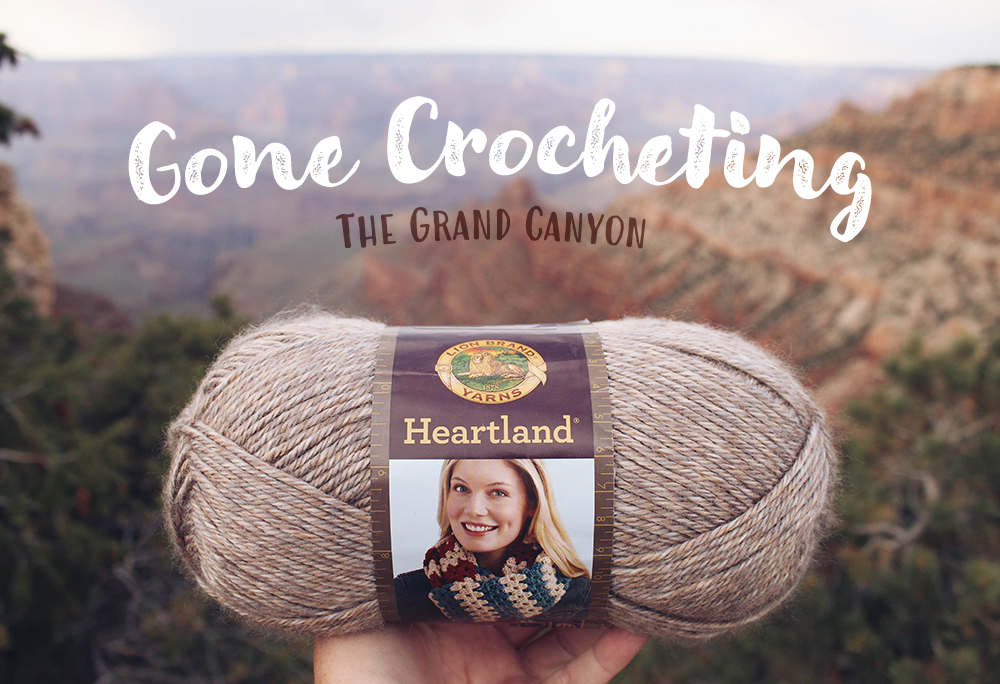 Back in March, I started a series about all of the places I go & crochet (you can see my first post, about Joshua Tree national park, right here). This one is also inspired by Lion Brand Heartland, because they named all of the colors in that line after national parks and I think that's neat! :) This time I took a skein of Heartland, in the Grand Canyon color, with me on a road trip to the Grand Canyon & Zion.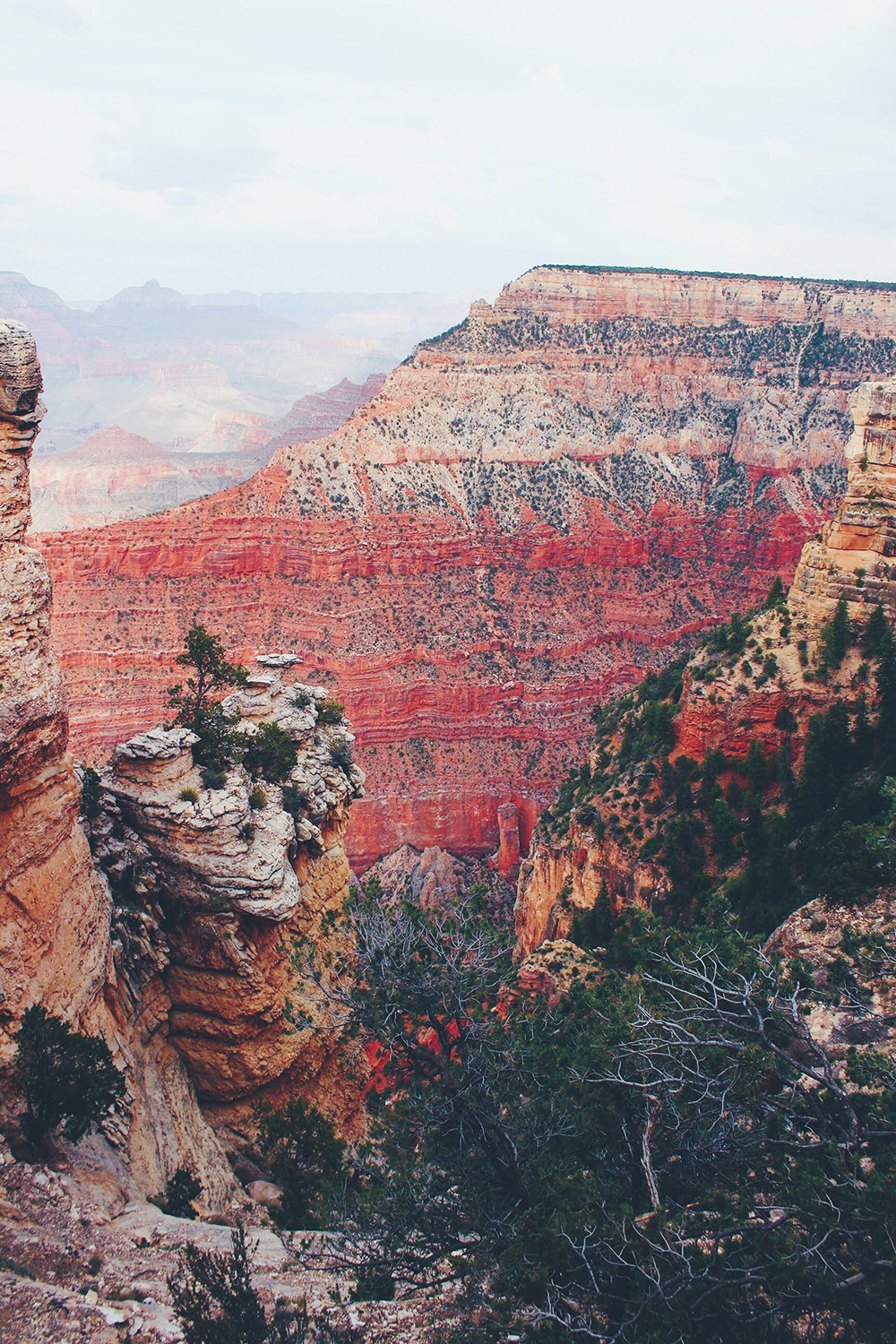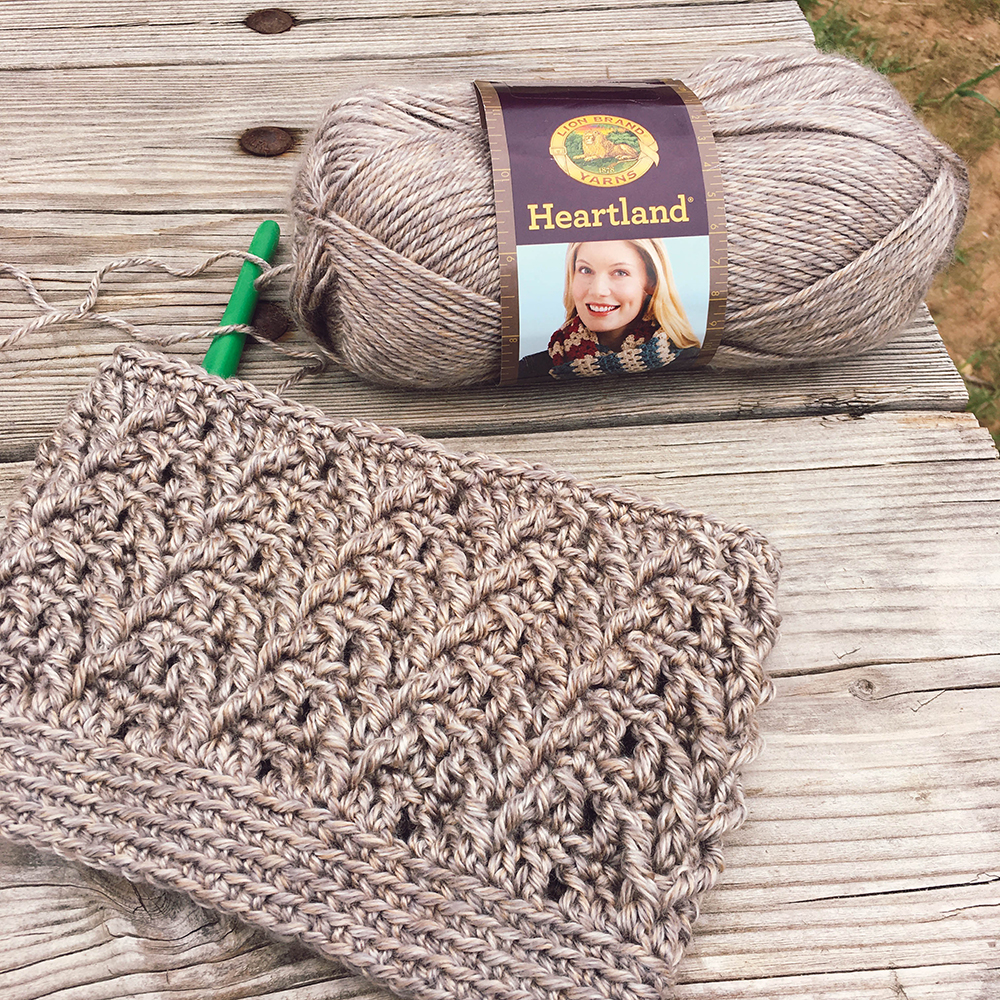 I had just released my Arrowhead Slouchy Beanie (this is probably a good time to mention that this trip took place back in May) and I was obsessed with making them (seriously, I've lost track of how many I've made so far!) so deciding on a project for this yarn was easy!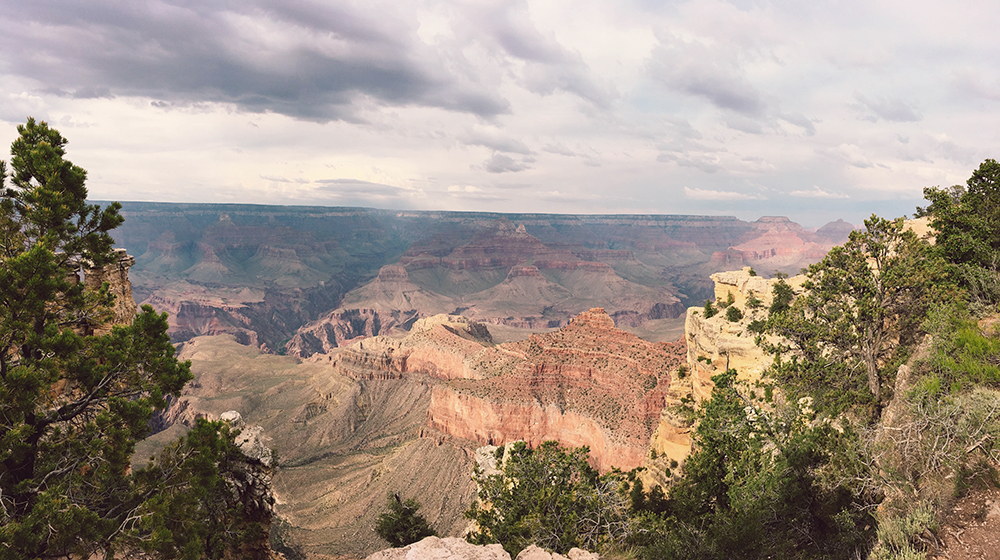 We spent two nights camped at the Grand Canyon and I worked on the hat each morning and then spent the afternoons out exploring the park, being a total tourist, taking selfies with elk (elkfies? :P).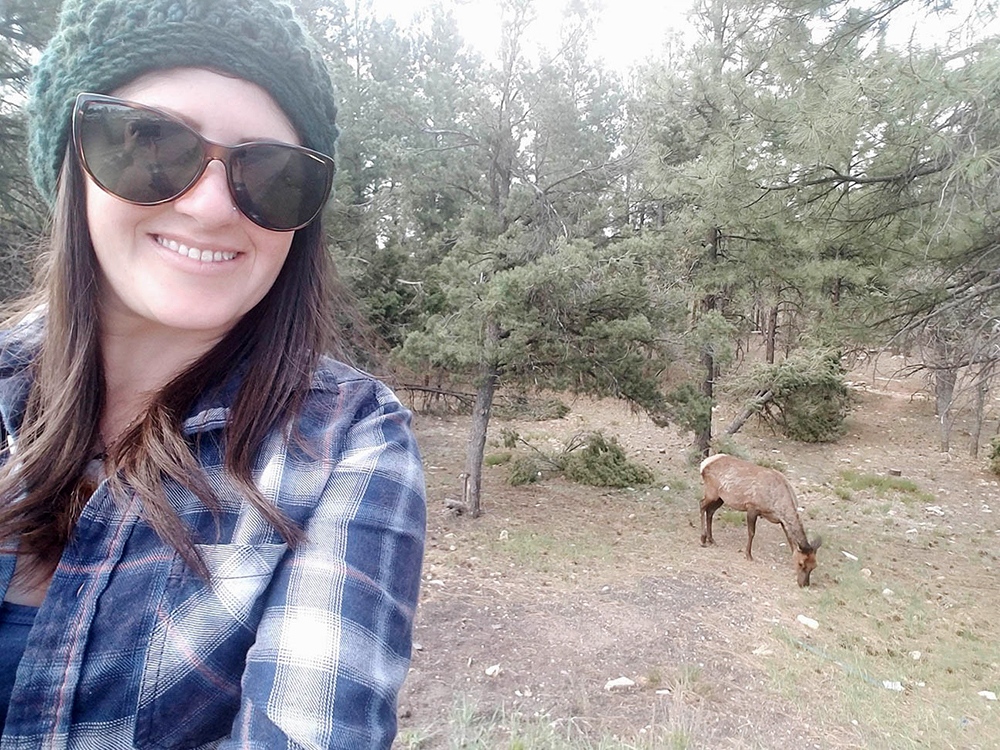 I should also mention that the hat I'm wearing in that pic is the very first Arrowhead Slouchy Beanie I ever made, and probably still my favorite! ;) It's made with Malabrigo Worsted in the color Vaa.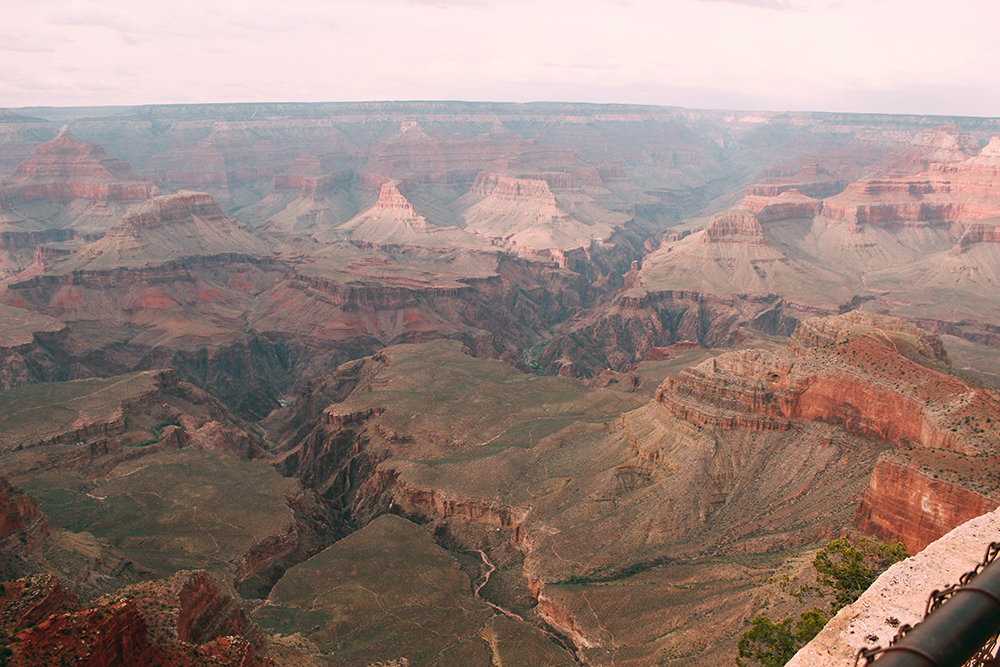 How amazing is this view? Standing there, t doesn't even seem real. It's like looking off into a giant painting or something.
I really wanted to do a photoshoot of the hat at the Grand Canyon, but hadn't quite finished it before it was time to leave. So the next morning, I finished it up as we were camping in Zion. Also, it was raining. But that wasn't gonna stop me. Good thing I brought my beach umbrella! ;)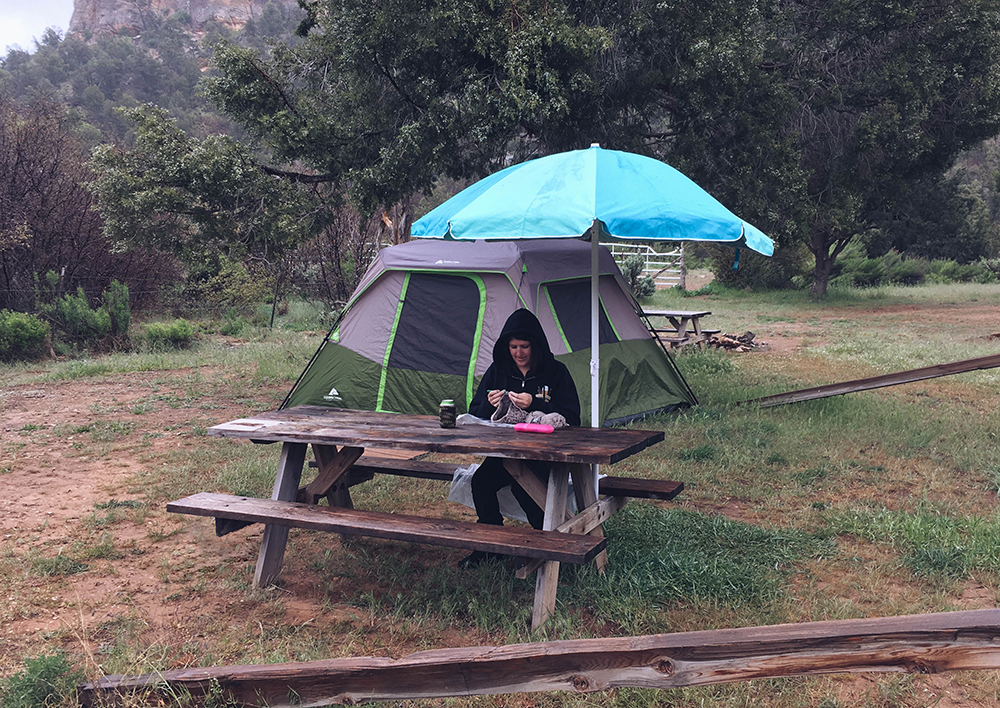 It ended up raining that entire day, so even after I finished it, I didn't know if I'd be able to do a photoshoot. So we spent the day driving through Zion, just enjoying the views! Luckily, the next day, it cleared up and I was able to take some photos + we got to explore some!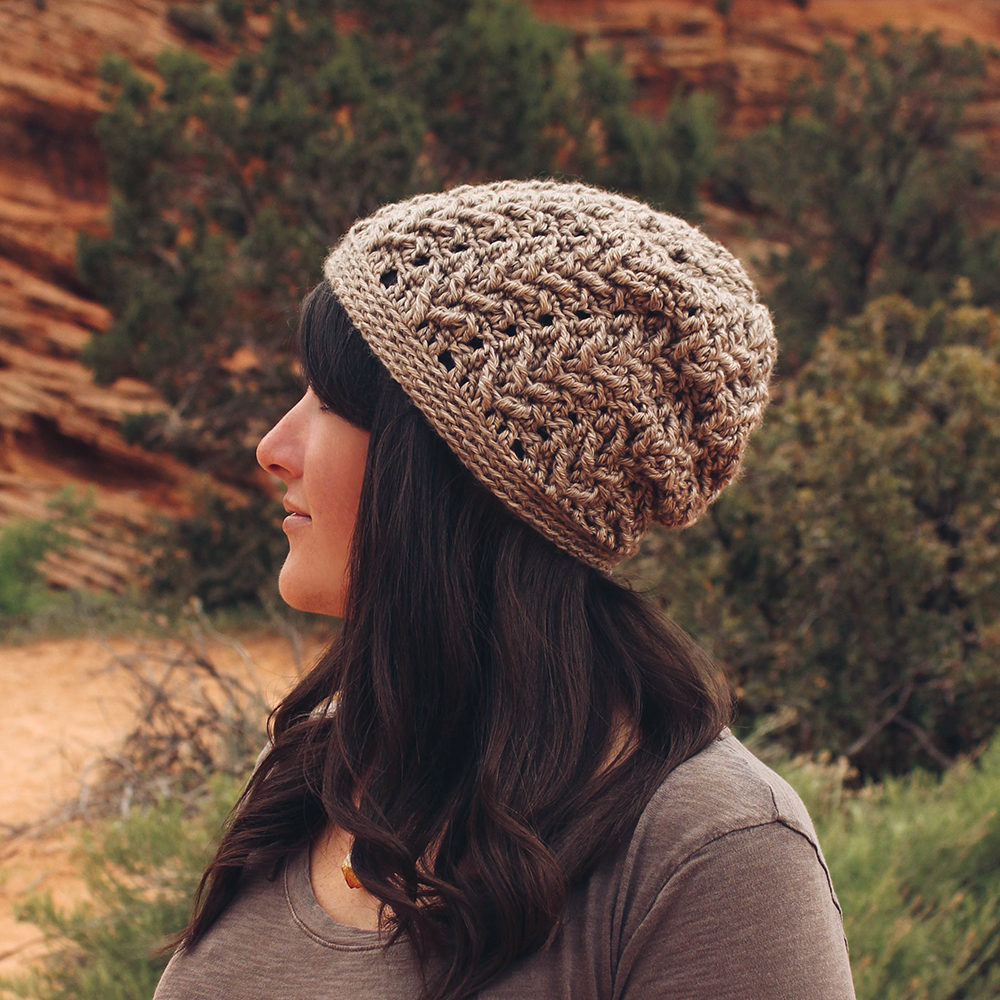 I really like how the hat turned out in Heartland! I think the speckeliness of this yarn just adds to the texture of the hat. I really wish I could have gotten a skein of the Zion color but couldn't find it in local stores. Next time! ;)