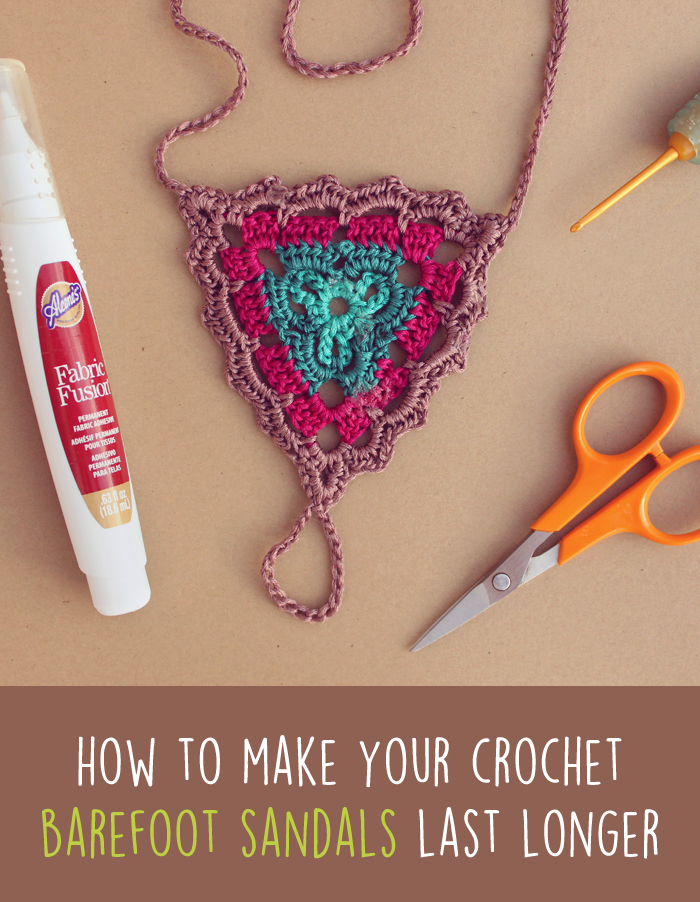 I've gotten a lot of use out of the first pair of barefoot sandals I made and it kinda shows (ok, so maybe they're falling apart from the many times I've worn them!). So as I've made new ones, I've tried to ensure that they're more sturdy and will hold up better over time. What I do is simple, just add a small bit of glue to all of the spots where you fasten off or start a new color. It helps keep the ends secure so they won't work their way out as you wear them.
I know a lot of people like to wear their barefoot sandals to the beach, so it's important to use a glue that is non-water soluble. A permanent fabric glue like this Fabric Fusion from Aleene's is great. I've also used their Flexible, Stretchable Fabric Glue. Hot glue should work fine too!
How to make your #crochet barefoot sandals last longer
Click To Tweet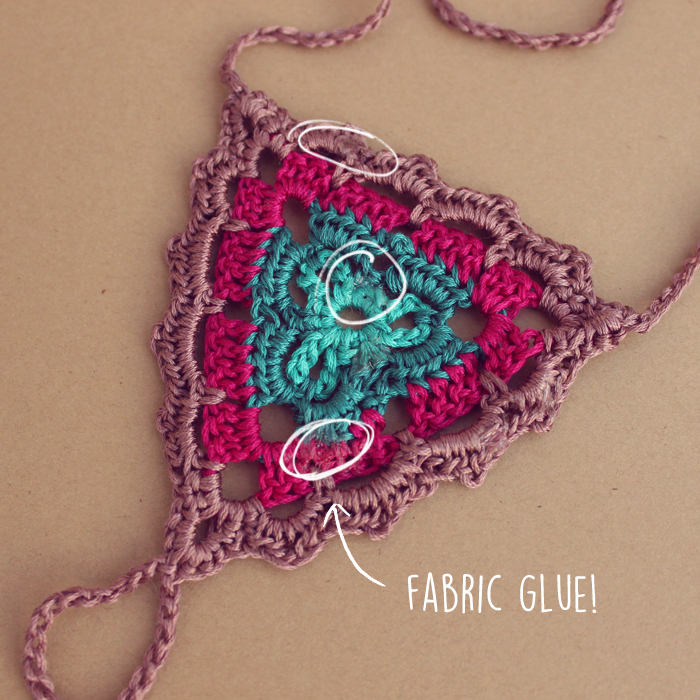 Another tip, if you wear them in the water at the beach, it's best to wash all of the salt out of them. I usually just rinse them with cold water. You could use a little bit of soap too if yours are a light color and look dirty. Be sure to lay them flat to dry afterwards. And remember, they'll dry in the same shape that you lay them out (it's the same idea as blocking) so be sure they aren't stretched out all funky or they'll stay that way until you wet them again. ;)
How have your barefoot sandals held up? Do you have any tips for keeping them in good shape?
P.S. The sandals pictured here are my Gypsy Barefoot Sandals crochet pattern.